Underground // Snarf Snarf + Retreat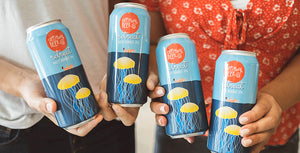 LDBC Underground Release #3


Retreat,
a deliciously fresh beer from our friends at Offshoot Beer Co. is available for our California and Nevada members. Retreat is a hazy double IPA, brewed with a simple malt bill and fruit‑forward hops. With a crisp mouthfeel and bright tropical notes, this beer is perfect for sipping poolside chasing those last few summer nights.

Snarf Snarf
, from our pals at Revision Brew Co., is available to four our members in Illinois.  
A dose of specialty malt adds sweet, sweet flavor to this Northeast style IPA. Old and new hops give a cascade of orange marmalade, grapefruit, and forest aromas and flavors.